Terry Naturally Europharma – CuraMed Breast – 60 Softgels
$51.16
60 Soft gels
The ingredients in CuraMed® Breast were chosen especially for their strength and synergy to support cellular health and hormone balance.*
CuraMed Breast provides crucial support for breast health.
Maintains healthy breast tissue
Supports healthy cellular function
Supports hormone balance
Defends against oxidative stress*
In stock
Description
Breast health is important to every woman. CuraMed® Breast provides a unique, targeted formula for healthy breast cells. And because it's part of the CuraMed brand, you know you're getting a high-quality product you can trust.*
CuraMed Breast provides strong ingredients to promote overall breast health.*
Curcumin: Clinically studied for intensive cellular protection from oxidative stress, this powerful botanical is blended with turmeric oil and backed by over 40 published studies.*
VX1® French Grape Seed Extract: This tannin-free OPC extract with 100% absorbable polyphenols reduces the risk of oxidative stress and supports healthy DNA and hormone balance.*
Pomegranate Seed Oil and Fruit Extract: Combining omega-5 (punicic acid) from seed oil and polyphenols from fruit extract, the pomegranate in CuraMed Breast is a dual action nutrient to support healthy breast cells and hormone balance.*
Vitamin D: A critical nutrient essential for breast cell health and healthy hormonal response.*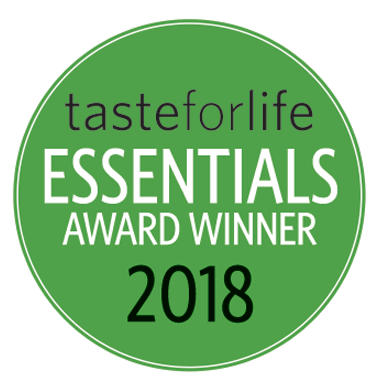 Taste for Life 2018 Women's Essential Award Winner
Breast Health category
Can I take CuraMed® Breast if I'm trying to avoid estrogen?
Yes. In fact, the ingredients in CuraMed Breast support healthy hormone balance.*
How old should I be before I start taking CuraMed® Breast?
CuraMed® Breast is appropriate for women of all ages who want optimal breast health.
How does the clinically studied Curcumin in CuraMed® Breast compare to other curcumin and turmeric products?
The proper product comparison is curcumin to curcumin. However, since many companies are comparing their curcumin absorption to turmeric, we provide this information as a service to our customers.
Plain curcumin 95% delivers up to 50 times more curcumin as the same amount of turmeric.
Clinically studied Curcumin has been proven to deliver up to 10 times more curcumin into the bloodstream as the same amount of plain curcumin.
Therefore, when comparing gram per gram, clinically studied Curcumin delivers up to 10 times more curcumin than plain curcumin 95% and up to 500 times more curcumin than found in an equal amount of turmeric.
Why vitamin D3 and not vitamin D2 in this supplement? Does the form matter?
The form of vitamin D does matter. Because vitamin D3 is the form that our bodies synthesize, it typically shows better benefits than vitamin D2, which ultimately needs to be converted to the D3 form. We use vitamin D3 in CuraMed® Breast because it doesn't require this extra step.