Terry Naturally Europharma – Tri-Iodine for Hormone Balance and Immune Health
$15.96 – $47.16
90 Capsules (6.25 mg)
90 Capsules (12.5 mg)
180 Capsules (12.5 mg)
30 Capsules (25 mg)
60 Capsules (25 mg)
 90 Capsules (3 mg)
60 Chocolate Chewable Tablets (500 mcg)
Supports Strong Cellular Defense and
Hormone Balance*
Description
Breast, Prostate and Colon Health  •  Hormone Balance  •  Menopause Relief  •
Healthy Detoxification  •  Cellular Defense*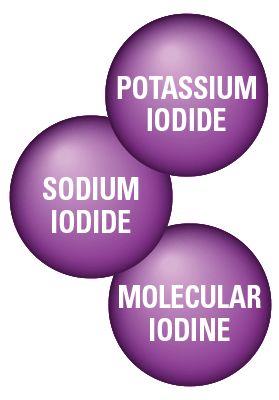 Tri-Iodine provides three beneficial forms of iodine to nourish multiple body systems: a blend of potassium iodide, sodium iodide, and molecular iodine.
Three forms of iodine provide a wider spectrum of benefits:
Potassium iodide and sodium iodide for hormone balance and immune health.*
Molecular iodine for breast, prostate, colon, and cellular health*
Tri-Iodine supplies the crucial support you need for:
Breast, Uterine, Prostate and Colon Health
Hormone Balance and Menopause Relief
Detoxification of Environmental Stressors
Cellular Defense Throughout the Body*
Can iodine really make that much of a difference?
Yes. Consider this example: The quality of health of Japanese women is far superior to women in the United States. It has been estimated that Japanese women ingest 12.5 mgs of iodine daily. On the island of Okinawa, there is a higher percentage of people over 100 than anywhere else in the world. It has been reported that they ingest, through their diet, 80 to 200 mgs of iodine daily. Although it's mostly recognized for its role in the formation of thyroid hormones, many organs in the body utilize iodine. Breast, uterine, prostate, brain, and ovarian tissues in particular have high iodine requirements.
Why not just take one form of iodine?
Adding iodine to your regimen can certainly have benefits overall, but these three forms of iodine are more selective for different tissues. For instance, we include molecular iodine because of research that reviewed study results of breast health. It noted that while all forms tested (molecular iodine, sodium iodide and potassium iodide) produced beneficial effects, the best results for breast support were achieved with molecular iodine.* However, in the case of thyroid health and the creation of thyroid hormones, sodium iodide and potassium iodide are the best form for support.*